The lattest, which I have the great pleasure to chair, has now reached its fifteenth year of life and all the things that have changed since the beginning of this adventure are countless, in the social context as well as in the gynecological endocrinology sector.
The efforts carried out by the ISGE during these years have been overall directed towards the necessity to create more occasions for medical professionals from all over the world to meet in order to allow a greater diffusion of knowledge about the developments of scientific research, and in order to provide to all professionals the possibility of bringing up to date their know-how.
This are the objectives of the Society, and of our journal "Gynecological Endocrinology".
The results we have reached gave us absolut satisfaction, but the present communication systems now allow to overcome the classic space-time barriers, giving us the opportunity of underlining our influence on the realization of our mission.
gynecologicalendocrinology.org was precisely born for this reason, as a site which addresses to all the ones who belong to this sector, and which will contain some parts exclusively created for ISGE members, as well as other parts open for consultation to all those who could wish to take advantage of our services.

Andrea R. Genazzani​
President​

Martin Birkhaeuser​
Treasurer​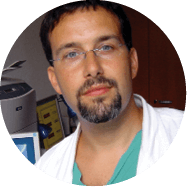 Tommaso Simoncini​
Executive Secretary​