The International Society of Gynecological Endocrinology is glad to offer a Professional Certificate Program designed to build and enhance skills on modern gynecological endocrinology through high-level educational courses organized by the ISGRE.
The Certificate Program is geared towards doctors and other specialists in the field of Gynecological Endocrinology (Nurse, Gynecologist, Endocrinologist, Biologist, Specialist in reproductive medicine, Midwife, Technician, Medical doctor, Trainee.) aspiring to elevate their expertise to an advanced level.
The ISGE certification is divided in 3 levels:
ISGE Certified Practitioner
This is the first level certification offered to all participants attending the courses of the ISGRE School in Bruxelles.

ISGE Advanced Practitioner
This certification is awarded to anyone who completes a continuing training program getting 3 certificates as ISGE Certified Practitioner in a maximum of 5 years and successfully passes the final exam as Advanced Practitioner.

ISGE Expert Practitioner
This is a Specialty Certification designed to underline expertise acquired in the field of the Gynecological and Reproductive Endocrinology. To get access to the final exam you are required to present your certificate as ISGE Advanced Practitioner + 2 more ISGE Certified Practictioner certificates. These last two must be obtained in a maximum time of 3 years counting from the ISGE Advanced Practioner certificate date. The final exams to obtain the certificate as ISGE Advanced Practioner as well as ISGE Expert Practitioner will take place every two years during the World Congress on Gynecological Endocrinology.
Which courses entitle for the ISGE Certification program?
Only the courses labeled as "ISGE Certification program" will give the possibility to get official ISGE Certifications.

Upcoming ISGRE School courses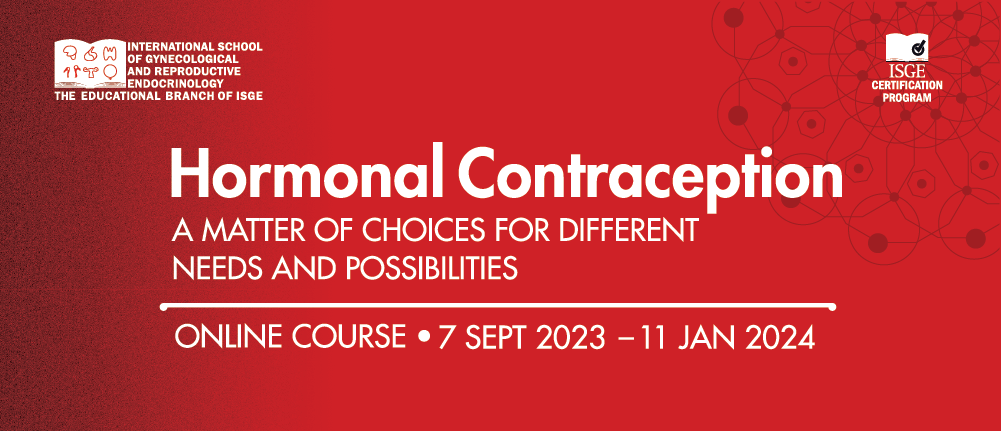 //QUI FINISCE IL SINGOLO EVENTO!! ?>