Gynecological Endocrinology, the official journal of the International Society of Gynecological Endocrinology, covers all the experimental, clinical and therapeutic aspects of this ever more important discipline. It includes, amongst others, papers relating to the control and function of the different endocrine glands in females, the effects of reproductive events on the endocrine system, and the consequences of endocrine disorders on reproduction.
Check the latest issue on the journal website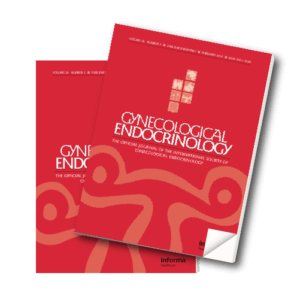 Are you an ISGE member already?
ISGE Members have free access to all the articles of the journal through their members area 
Peter Chedraui​
President​
Associate Editors
Andrea R. Genazzani
University of Pisa, Pisa, Italy
Faustino R. Pérez-López
University of Zaragoza, Zaragoza, Spain
Xiangyan Ruan 
Capital Medical University, Yao Jiao, Beijing
B. Tarlatzis 
Aristotelian Infertility and IVF Center, Thessaloniki, Greece
Tommaso Simoncini University of Pisa, Pisa, Italy
Aydin Arici
Yale School of Medicine, New Haven, Connecticut, USA